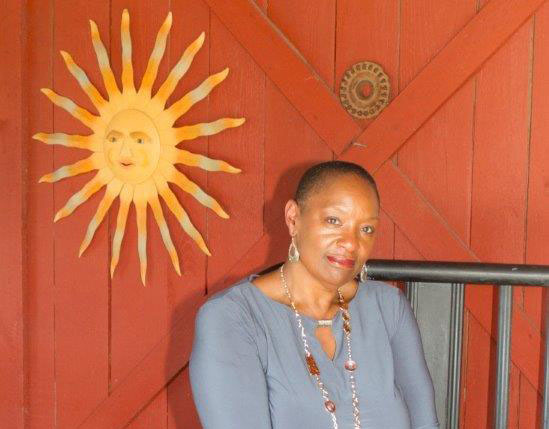 Her passion for music and Jesus Christ is evident in everything Betty Zane Taylor speaks, sings and does in life. She was a resident of Illinois but now resides in North Carolina. She recalls a time when she first felt the spiritual call in her heart to the music ministry. Betty Zane, as she is affectionately known, remembers: "I can recall when I was 13 years old, and I had to sing a solo—"Sweet Little Jesus Boy" at the high school Christmas concert, and I was in junior high. My music teacher, Mrs. Ruth Parks wanted to feature me on the solo, and I remember singing in that auditorium, the lights were turned off, and the spotlight was on me. It seemed like something else was happening to me—so much excitement and it was an out of this world experience, and this was a turning point in my life."
Great things are happening in 2016 for Betty Zane! She composed a song called, "I Know Whose I Am" with the inspiration of Rev. Ronald Moore to be released in February 2016.
She has supporters such as, Carol Van Winkle, the past Auditor, Peoria County, IL, who passionately wrote the following letter of support to her. "Betty Z, I am aware of your desire to sing our National Anthem with the reverence it deserves. In addition to your fine voice, the fact that you do not engage in any self-promoting trills, warbles, or other vocalizations more designed to show off the range, rather than giving due reverence to our Country is very much apparent and comes across in your voice. I do appreciate the obvious feeling and honor you convey. Best to you, and if I can ever be of assistance, please let me know."
Betty Zane has sung at various churches and other events, such as military, college and university, faith-based agencies, Illinois Prison Systems, TCT Television Ministries, WDLM Moody Radio Station, the American Legion World Series ESPN and political events.
She has been blessed with music mentors all through her life. Her latest mentor is Babbie Mason, Christian singer, songwriter and Grammy recording artist. Other memorable mentors for her are Bishop Mark Dubois, Apostle Raphael Green, Rev Effie and Henry Soles and Pastor Jesse Gist. Betty Zane's mother mentored her and her sister and expected perfection from them when they sang. These influences are all heard in the beautiful style in which Betty Zane sings.
In addition to her ministry of music, Betty Zane is currently an Adjunct faculty and Academic Counselor. She holds a Bachelor's degree from Western Illinois University and Master's degree from Bradley University.
Betty Zane can be contacted by email at noisiv/enazytteb//yttebor phone (618) 521-5036 for information on bookings.